Exergaming and Treadmill Training in Stroke Patients
Keywords:
Quadriceps angle, patello-femoral pain, anterior knee pain , isometric contractions
Abstract
Treadmill training is nowadays considered more efficient in improving balance and mobility rather than simply walking on an even surface. In patients with chronic stroke, changes in cortico-motor excitability are induced to improve balance and gait performance. There is simple treadmill training that can enhance and motivate patients to walk but treadmill training with body support is safer and more comfortable for patients. In one study the effect of treadmill therapy with the optic flow on balance control and gait training helps the patients of stroke in regaining functional independence in the community. Outcome measures were used that were Time Up and Go test, Functional Reach Test (FRT), 10-minute walk test, and 6- minute walk test. It proved a better result for patients with chronic stroke [1]. Apart from gait training, treadmill training may be able to help in balance dysfunction in most individuals who have to complain of stroke [2]. It enhances the balance and mobility skills of chronic stroke patients. Treadmill training motivates the subject to give better physical performance after stroke. Exercise video games are an innovative idea not commonly used in Pakistan for stroke rehabilitation. Both these techniques are used to enhance motivation and self-confidence in walking and maintaining balance. It keeps the subject engaged in physical therapy sessions for a long time after stroke. Thus, video games and treadmill training are used in various clinical settings for stroke rehabilitation. A combination of both these techniques would help decrease balance and mobility impairments through effective use of Exergaming and Treadmill training in patients suffering from a stroke in the chronic phase. This study would help the therapists across the locality to enlist a better management approach to treat subjects with chronic stroke.
References
De Keersmaecker E, Lefeber N, Serrien B, Jansen B, Rodriguez-Guerrero C, et al. The effect of optic flow speed on active participation during robot-assisted treadmill walking in healthy adults. IEEE Transactions on Neural Systems and Rehabilitation Engineering. 2019,28(1):221-.doi.org/10.1109/TNSRE.2019.2955804
Tally Z, Boetefuer L, Kauk C, Perez G, Schrand L, et al. The efficacy of treadmill training on balance dysfunction in individuals with chronic stroke: a systematic review. Topics in stroke rehabilitation. 2017,24(7):539-46. doi.org/10.1080/10749357.2017.1345445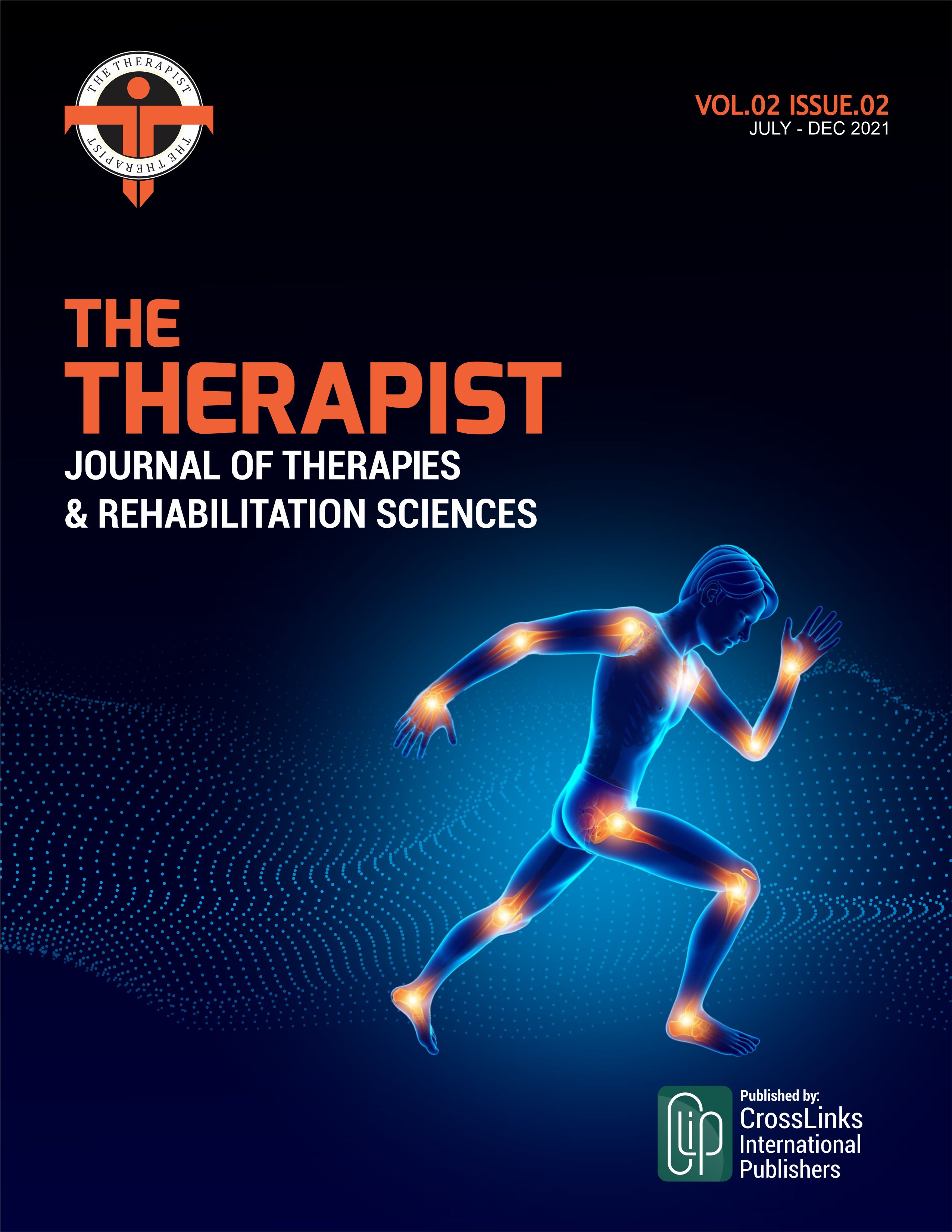 Downloads
How to Cite
Tanveer, F. (2021). Exergaming and Treadmill Training in Stroke Patients. THE THERAPIST (Journal of Therapies &Amp; Rehabilitation Sciences), 2(2), 01–01. https://doi.org/10.54393/tt.v2i2.24
License
Copyright (c) 2021 THE THERAPIST (Journal of Therapies & Rehabilitation Sciences)
This work is licensed under a Creative Commons Attribution 4.0 International License.
This is an open-access journal and all the published articles / items are distributed under the terms of the Creative Commons Attribution License, which permits unrestricted use, distribution, and reproduction in any medium, provided the original author and source are credited. For comments editor@thetherapist.com.pk